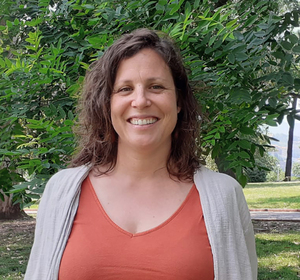 Elena Erkiaga Azkuna
Project management and advisory services
Biography
Degree in audiovisual communication at the UPV/EHU and Master in international development cooperation at the University of Comillas. Since 2010 she has focused her career in the coordination of development cooperation projects in the field, performing functions of identification, formulation, monitoring, justification and evaluation of projects, in addition to organizing other activities like awareness campaigns and social mobilizations both in the field and at headquarters, with various partners such as associations, networks, platforms, public institutions and schools.
She has worked in Mozambique, South Sudan and Mexico managing projects on gender, sustainable development, human rights, health and education, among others, sometimes in consortium with feminist and research and training entities from the Global North. She has experience in institutional relations, at various levels with government, companies, public and private funders and different actors in groups and networks in different areas of action, for the achievement of objectives, the search for funding and the creation of synergies.
She is motivated by working in the field and participating in multicultural spaces to learn and contribute from her southern vision. She defines herself as a person committed to the defense of human rights of global communities.


Themes
Africa, Mozambique, international cooperation, decentralized cooperation, project management, human rights, gender and development, feminism, governance and advocacy, communication, sexual and reproductive health, education.