JORNADA
The Right to Resist: Human rights defenders in occupied Western Sahara
On 12 July, the well-known Sahrawi activists Aminatou Haidar and Mina Baali will take part in the conference The Right to Resist. Human rights defenders in occupied Western Sahara, to be held at the San Telmo Museum in San Sebastian.
As part of its work monitoring the serious violations committed against the Sahrawi civilian population in occupied Western Sahara, a team from the Sahrawi Instance Against the Moroccan Occupation (ISACOM), under the coordination of Aminatou Haidar, has documented cases of 58 human rights defenders who have been victims of the violation of their civil and political rights as a result of their defence of human rights and their political activism for the self-determination of the Sahrawi people.
On this occasion, Aminatou Haidar, president of ISACOM, will present the results of the report. This will be followed by a debate in which the human rights defender and ISACOM member, Mina Baali, will also take part. The conference will be moderated by Fatimetu Zenan, from the collective Juventud Activa Saharaui (Sahrawi Active Youth).
The conference is organised by Euskal Fondoa, with the collaboration of Hegoa and the support of the San Sebastian City Council. The activity takes place within the framework of a programme for the political empowerment of Sahrawi women carried out by Euskal Fondoa in collaboration with Emakunde and the Human Rights Directorate of the Basque Government.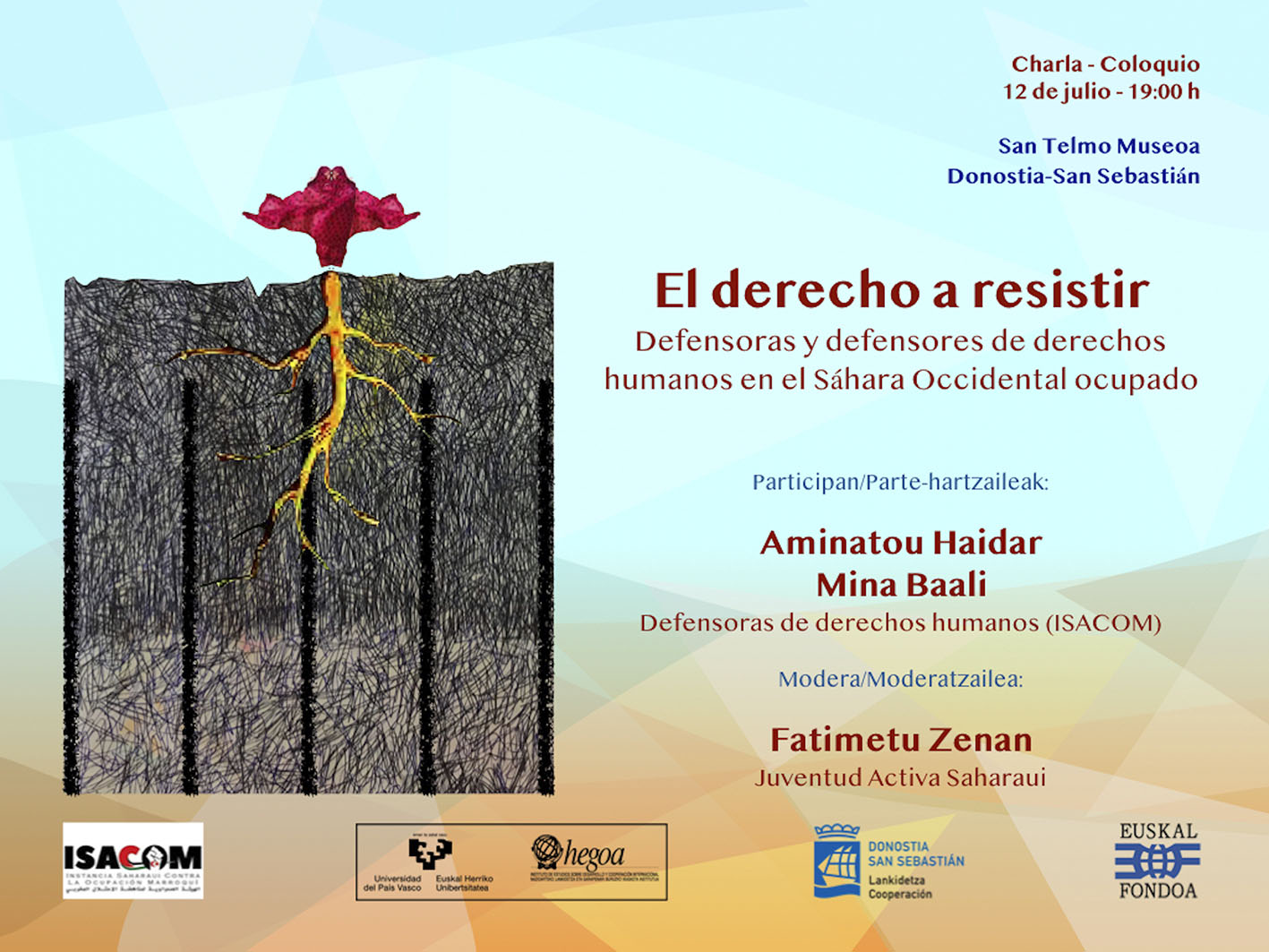 Details
Start date/time

12 July, 2023 19:00

End date/time

12 July, 2023 21:00

Place

Donostia / San Sebastián