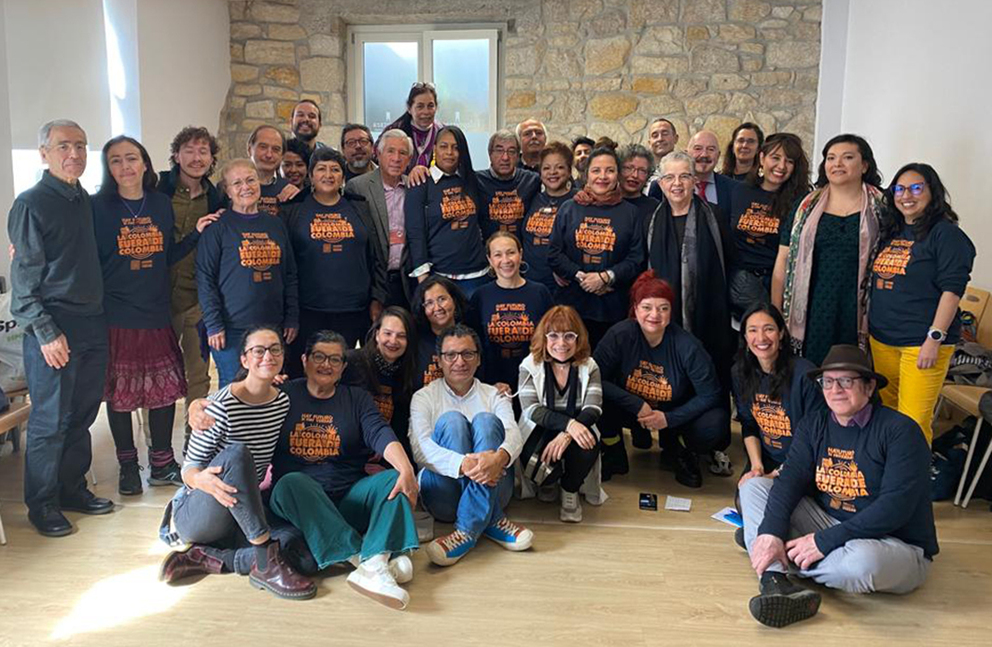 The Network of Exile Support to the Legacy of the Colombian Truth Commission plans its future
On 24, 25 and 26 April, the Hegoa Institute hosted the various groups and organisations that made possible the carrying out of the mandate of the Colombian Truth Commission (CEV) with the victims of exile in ten European countries.
Representatives of the groups from Norway, Switzerland, Sweden, Germany, Denmark, Belgium, United Kingdom, Italy, France and Spain shared the actions carried out to advocate for their rights to truth, justice, reparation and non-repetition.
In the presence of Carlos Martín Beristain, former commissioner of the CEV, Doris Ardila, from the Follow-up and Monitoring Committee (CSM) and Dora Lancheros, former psychosocial director of the CEV, the groups drew up a joint work plan to contribute to the follow-up of the implementation of the recommendations on non-repetition.
The meeting was attended by Monika Hernando, from the Directorate of Human Rights, Victims and Diversity of the Basque Government, and Irantzu Mendia, director of Hegoa, and culminated in a dialogue, live and in person for the first time, with the former president of the CEV, Francisco De Roux, and Lucía González and Saúl Franco, former commissioners of the CEV, within the framework of the reception in Gernika-Lumo of the award Peace and Reconciliation 2023.
The network will continue its work to support the legacy of the CEV with the support, in the role of facilitator and articulator, of the Hegoa Institute.
---
More information is available at: