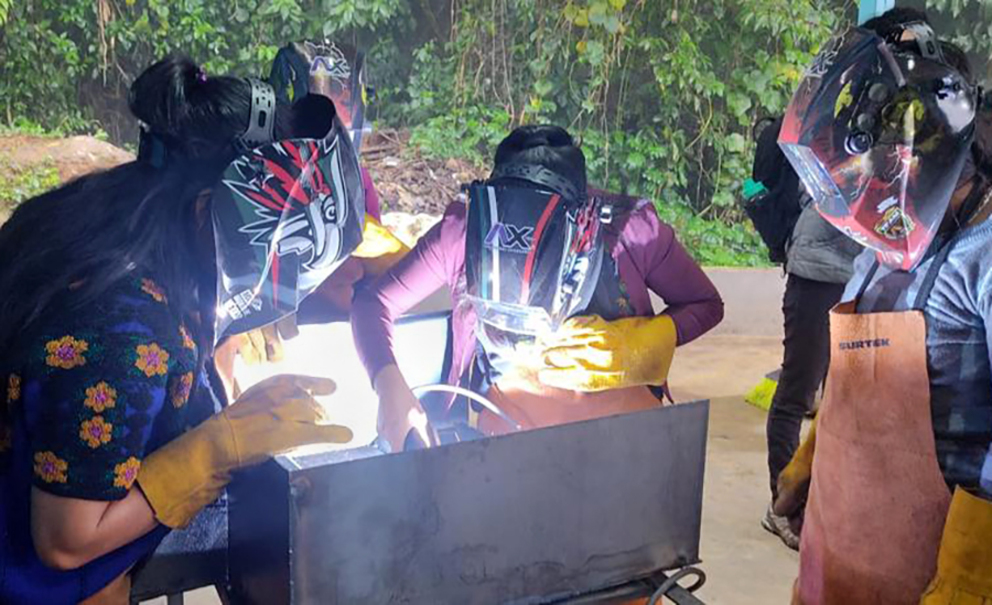 Putting into practice what has been learned
One of the most highly valued aspects of the Official Master's Degree in Development and International Cooperation is the opportunity it offers to carry out professional internships, either at headquarters or in the field.
In this academic year, from September 2022 to June 2023, 23 people have started their internships. Six of them have done them in the CAE, while the remaining 17 have done them in Latin America or Africa. The duration of the internships varies, but a minimum of three months is always met.
Among the six people who have done internships in the CAE, there are different profiles. On the one hand, a student from El Salvador, who already had previous experience working in a NGDO in his country and chose to do his internship in Medicus Mundi Bizkaia. On the other hand, a student from Mexico, also with previous experience in her country, decided to do her internship at Alboan. Also a student from Bolivia, who chose to do her internship at the Hegoa Institute; a student from Colombia, who chose Médicos del Mundo Euskadi, and two students from the Basque Autonomous Community, who did their internships at Medicus Mundi Navarra and Prestaturik Gasteiz.
In addition, three students have combined three months of internships at headquarters (extracurricular) with three months in the field (curricular). Two of them are currently in Peru with Egoaizia and the third, who has traveled to Rwanda with Medicus Mundi, will finish her internship in July. This method of doing an internship at headquarters before going to the field is a good way to get grounded in the organization and even in the country and to get to know in depth how the organization works. The remaining 14 people have done their internships in the following places: one in Africa (Senegal) and thirteen in Latin America (one in Dominican Republic, one in Colombia, six in Guatemala, four in Mexico and one in Peru).
At Hegoa we work with different organizations and projects, so that our students have a wide range of options when defining their internships. However, each student, on their own, is also free to propose another organization that is of interest to them.
If you want to know more about the experience of some of our students, here you can see and listen to them. Their testimonies are contagious and their enthusiasm is contagious.